If you're looking for an easy way to spice things up in your training plan, gamification is something to look into. It might just be the easiest way to engage employees and, in turn, to impact the metrics that matter most to business — sales, guest satisfaction, average bill size, etc.
What is Gamification?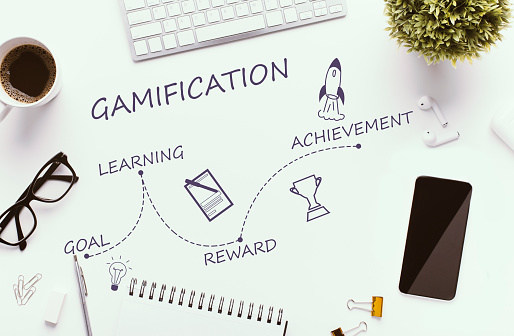 As its name suggests, gamification is originally about games. Actually, the first thing that comes to mind is the game Diner Dash which helps restaurant employees build their multitasking abilities.
However, when it comes down to it, employee gamification isn't really just about playing games. It is more accurate to be explained as the concept of applying game-design thinking to non-game applications. As a result, its goal is to inspire your staff to be more stimulated and work more efficiently while motivating them to feel part of the team, and aiming to lower the turnover rate.
Benefits of using gamification in eLearning
Triggering our need for instant rewards, gratification, and feedback, gamification tools are an effective way to engage employees, improve productivity and reduce staff turnover. Here are its top benefits:
1. Motivation
Employees are motivated by the opportunity to get rewards and recognition for their input. 
2. It offers real-time feedback
With gamification, employees don't have to focus on working toward annual goals that are often forgotten by the time of their annual review. Instead, they can get real-time feedback as soon as targets are hit or missed.
3. Transparency
If established well, gamification can eliminate the fears of favoritism by allowing employees themselves to see how they stand against one another and who deserves to be rewarded or not. They no longer have to fear that the big client they brought the company will be forgotten. Everything is tracked and recognized when/if it happens.
4. Improved employee productivity and morale
There are now programs that reward employees for viewing training materials or receive a positive review from a guest survey. Also if they refer customers, in person or through social media, they're also rewarded. The more points they receive, the higher they 'level up', making progress to higher levels which earn them recognition and status.
As SLD further explains, 
'As employees receive rewards for their work – whether through prizes or through more overt recognition – their morale improves. And, typically, an employee who is more motivated will be more productive. Higher productivity translates to a more efficient business model and, potentially, to higher sales. Some businesses choose to utilize smartphone apps as the platform for this strategy, while some restaurants have put digital screens in back-of-the-house to highlight key stats for the day.'
5. It boosts knowledge absorption and retention
We know the odds are greater for us to remember something that we've done rather than something that we've read or seen. Since gamification enables learning by doing, it gives learners the benefit of knowledge absorption and retention. Gamification does this by blending endorphins and the awareness of real-world benefits.
6. A sense of competition
People are competitive by nature. They like to set goals and to compete with themselves or with others. It gives them a boost of motivation to finish something successfully.
3 Restaurant Gamification tactics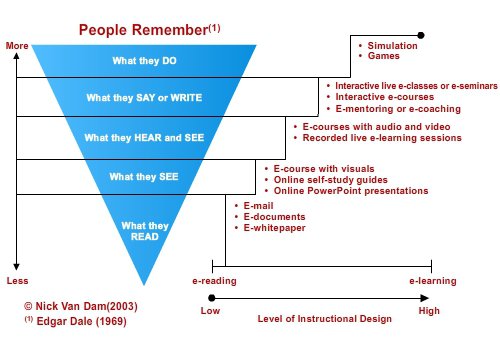 If you're want to start using a gamification program with your restaurant staff, here are a few tactics you can try out:
1. Leaderboards
Organize a friendly competition amongst your waitstaff to see who can gain the most points. They can compete in who sells the most of a particular item such as a lunch special or perhaps who gets most sign-ups for a loyalty program. 
Having a visual or virtual leaderboard is helpful to publicly display the results so that the employees get more motivated by seeing each other's performance. The incentive can be any kind of reward you can think of; letting them leave early, a day off, a bonus, etc.
2. Certifications
Just like in a game where we enjoy the rewards when we finish a level successfully, gaining some kind of badge upon completion of a certain task motivates us to keep working hard. 
Giving certifications to employees for public display is a great way to stimulate them and make them feel valued. For new hires, too, rewarding them during their training with different levels of certificates will help to inspire quicker training. Being trained in levels, just like when playing a game, inspires people to work their way up slowly rather than feel overwhelmed.
3. Badges
Badges are similar to certificates in which they are a form of publicly displayed tokens but they don't have to be based on achievement like a certification would be. You can find random reasons to give an employee a badge. For instance, your employees could receive badges when they reach the 6-month employment mark, the year mark, and so on.
Keeping the workplace fun is important for employee satisfaction, retention, and growth, so stay on track with the trend and implement gamification ASAP!