One of the top reasons organizations choose open source platforms is because there are no licensing fees and the system is customizable.
Take Moodle, for example.
However, when I signed up for Moodle, I didn't realize how costly and time consuming it would be to host the platform.
Perhaps you can relate.
Maybe you didn't anticipate how complex it would be to modify the code just to customize a few features—or how expensive it would be to hire your own developers.
Unless you have programming experience, you're not going to know how to make changes on your own. Other than the Moodle community forums, no IT support is provided!
After wrestling with the Moodle system for two years—and spending a lot of money to customize it—I decided to create a Moodle alternative that would offer me three simple things:
Scalability
Customization
Maintenance
So I hired a team of developers and built a Moodle alternative called "EDUonGo".
As a default tool for educators, EDUonGo is like the WordPress of Learning Management Systems. You don't need any programming tools to customize it nor do you need to worry about putting courses on a server. In fact, we've used EDUonGo to create custom eLearning solutions for market segments that include K12, higher education, and vocational courses. EDUonGo also powers the Kiwi LMS, our latest product that focuses on employee training for restaurants.
Many of my customers and partners have switched from Moodle to our system. I'd love to chat to see how our solution might help you achieve similar results for your organization.
Even if Moodle is your preferred choice, I think there's still a good conversation to be had. Contact me at ridvan@eduongo.com, or we can connect Skype.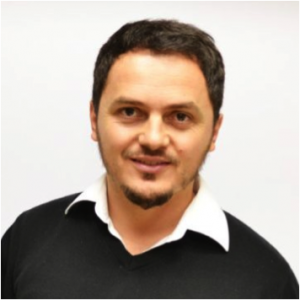 Warmest,
Ridvan Aliu, CEO of EDUonGo