After the economic crisis brought by the pandemic, many businesses struggled to survive and thrive in such conditions. This is particularly evident in the restaurant industry where its competitive and dynamic nature makes it even more difficult to keep the business afloat. For this reason, restaurant managers or HR consultants must ensure that they are always implementing the best practices and strategies that focus on improving and maintaining the quality of their services. 
One of the most important strategies is training, learning, & development, which goes a long way in training restaurant staff to encourage positive results both in the overall management of the business and in the professional development of employees. So what exactly is learning and development and how does it apply to restaurants? Let's look into its meaning, strategies, and benefits.
What Is Learning and Development?
Learning and development (L&D) is an important term in human resource management, which is used to describe a business's efforts to foster professional development and growth in its employees. This is a long-term process that targets the skills and performance of staff, to improve them so the work environment and performance align with the business's goals and requirements. This process includes a wide range of activities, from courses and online learning to development programs and activities, as well as other educational activities of this nature.
Learning vs Training and Development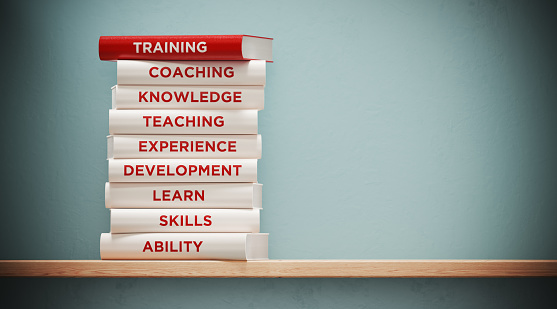 Learning and development are often treated as synonymous with training and development. Although these terms are very similar, they differ in their definitions. When we talk about learning, it is rather a development of knowledge and skills through studying, teaching, or experience. Training, on the other hand, aims to teach knowledge and skills that can be applied in the workplace. Finally, development is a process that aims for both long-term learning and training with application to the workplace. 
The three fit together as a whole process that benefits professional and organizational growth. It is worth mentioning that all three parts of the process are absolutely crucial to the restaurant industry, as staff members must first learn from others, train their skills, and in this way fully develop an expertise in the industry.
Learning and Development Strategies
We have touched upon how learning and development is a continuous process that aims for long-term results. As such, it consists of certain phases or strategies that define its function. 
1. Analyzing gaps
While at first blush everything seems to be running smoothly in a restaurant, the staff or management may be struggling on the inside or constantly running into a problem. This is the primary phase in which learning and training need to be analyzed and assessed in order to tackle any issues that hinder the business's productivity and success. There may be problems with using point of sale,  credit card processors, inventory management, or other technologies that are crucial to the business. The staff may not be coordinating properly, there may be issues with communication and customer service, uniform guidelines, or other similar problems. 
During this first step, HR consultants, trainers, or restaurant managers need to spot an issue that can be resolved and evaluated through the resources that are available. After conducting a gap analysis, factors that can affect the training need to be identified as well. These may include the skill level of staff, their learning styles, job function, professional goals, etc. Before proceeding with the second step of the learning and development process, the business's human, financial, technological, and environmental resources need to be evaluated.
2. Specifying learning objectives
The second phase of the learning and training process is for trainees and trainers to develop the expected outcomes after the training. After evaluating the restaurant's resources and employee motivation, trainers should set specific learning objectives in order to facilitate the process of learning. These outcomes should include phrases that are as detailed as possible, for example: 
After the training, the restaurant servers should be able to memorize the menu items and describe them to customers.
The staff should be able to correctly enter orders and operate the Point of Sale (POS) System.
The staff should understand their scope of sidework duties and when to perform them.
3. Developing methodology, content, and activities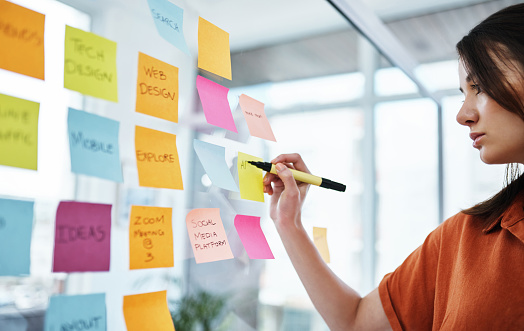 The third step of the learning process defines the course of the training. Here, all the collected information such as knowledge gaps, employee motivation, and training resources are taken into account in order to develop a training methodology that will prove most successful.

Here, trainers will need to consider which method of training delivery is most suitable. For example, apart from in-person training, they may decide to incorporate video training, gaming elements, team building activities etc. Next, they will have to decide on the number of trainers, number of sessions, their length and whether the training will target the staff as a group or on a more individual basis etc. These are all elements that must be considered so that the learning, training and development process runs smoothly.
4. Monitoring and evaluating
After the training delivery, the final stage of monitoring and evaluation is intended to measure whether the training was successful and participants gained something from it. This process can be conducted in various ways, depending on which tools for monitoring and evaluation are chosen. Some trainers can collect data of trainee performance throughout the training, whereas others may observe how the training content and skills gained from it are being implemented on the job.
During this stage, trainers and trainees must evaluate whether the learning objectives have been met, whether there are knowledge gaps that need to be filled through further training, and whether there are areas for improvement/suggestions.
Benefits of L&D for Restaurants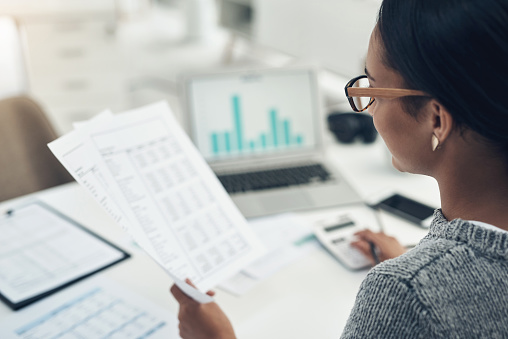 With many struggles that the restaurant industry faces in labor shortage, investing in the professional development and support of staff is absolutely necessary. Through learning, training, and development, managers and employees can ensure that they gain from this process and work together to create a more efficient work environment. Here is how the restaurant industry can benefit from these efforts.
Employee motivation and satisfaction
By having constant opportunities for improvement, employees can benefit from them in order to gain more knowledge and expertise in their field of work, consequently becoming more independent as they learn the ropes of the job. In time, the support from training opportunities will boost employee motivation and satisfaction.
Improved employee performance
Even the most experienced of employees can often run into a brick wall and find themselves struggling to solve a problem or learn a new skill at work. To individuals outside of the industry, the restaurant industry and its work environment may often seem quite mechanical in terms of skills, but rather it requires people skills, agility, working in teams, communicating clearly, and other important competencies. 
Through learning and development, employees will have the chance to continuously get support and develop skills needed on the job, which will help with overall staff performance, since it is an environment that relies heavily on teamwork. 
Better adaptability 
Among other difficult challenges that the COVID-19 pandemic caused for the restaurant industry, constantly having to adapt to new rules and regulations was a struggle that many employees had to deal with. Learning & development, once again, was a helpful strategy to ensure that restaurant staff can adapt to a shifting work environment and unusual circumstances such as constantly wearing masks and face shields, interacting less with customers, etc. 
Through learning, training, and development, restaurant management and staff can both develop as individuals and collectively. It is definitely a strategy worth undertaking, since creating the right culture and work conditions is essential for the success of any business, but it is especially critical in a fast-paced environment such as the restaurant industry.