E-learning has become the next big thing in training and education, with online learning platforms and video conferencing services continuing to grow faster than ever. In 2020 alone, the video conferencing software Zoom exceeded a value of $100 billion during the COVID-19 pandemic, which represented a 383 percent increase of its value. After this challenging period of time for learning and training, it is safe to say that the trend of transitioning to web-based solutions for education and staff training is ongoing due to its effectiveness and convenience.

Even the Cloud-based Learning Management Systems (LMSs) are thriving during this ongoing trend of transitioning to web-based solutions for learning and training. Because of their efficiency, they are becoming a popular choice for managing educational content and data. Therefore, transitioning to such software is definitely worth considering. Here is everything you need to know about SaaS LMS and how it works.
What Is SaaS?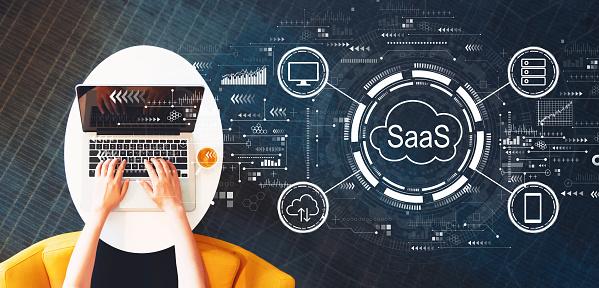 If you had to transition to online learning during the recent years, or rather you are just a regular user of the internet and smartphones, in both cases, chances are you have most likely heard of the term or have used software as a service (SaaS).
SaaS is a model of delivering applications on the internet, in which software is hosted remotely and is licensed to users on a subscription basis. This type of software is sometimes referred to as web-based software or hosted software since they run on the servers of the SaaS provider. Security features, performance, updates and maintenance are all accessible and managed by the provider. 
The "service" in SaaS can stand for various types of business applications such as email, collaboration software, billing and payroll processing, human resource management, customer relationship management (CRM), database management, financial management, enterprise resource planning (ERP), and many other services.
What Is a Cloud-Based LMS?
Cloud-based software (Saas) is any software that is accessible through the internet (the cloud). As long as you have an internet connection, you can log into the systems of this type of software through a web browser, regardless of whether it is on a desktop computer, laptop, or phone.
Now that we have cleared up what SaaS and cloud-based software stand for, it is time to address cloud-based LMSs. After all, this type of software was the lifesaver of education and training management during the many lockdowns amid the pandemic. LMS stands for learning management system, a software that is created for the purpose of delivering and managing educational content and training online. 
What Is a Cloud LMS Used for?
These types of platforms operate online and serve various purposes for courses and training such as:
administration
tracking
documentation
reporting, and 
delivery of courses or training programs.
Who Can Use a SaaS LMS?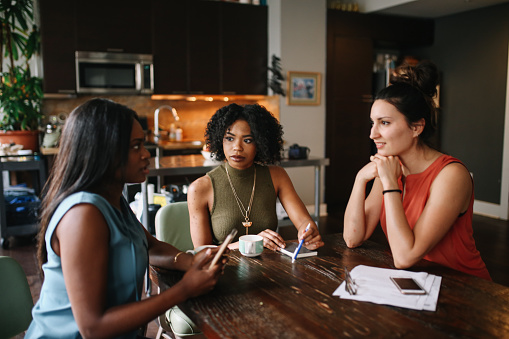 The need for this type of management system emerged together with e-Learning, but it is now associated with both the education sector and the corporate market training. SaaS learning management systems have found use among many types of users in different industries such as:
The need for this type of management system emerged together with e-Learning, but it is now associated with both the education sector and the corporate market training. SaaS learning management systems have found use among many types of users in different industries such as:
The higher education sector 
LMSs are frequently used by colleges and universities that offer online courses to students who are enrolled in an online degree program, or in the case of 2020, students confined to their homes due to the pandemic. In this case, an LMS is used to organize courses and facilitate the teaching and learning process.
HR departments
Regardless of the industry, HR departments constantly need to train their employees and any other audiences that can benefit from an LMS. This system is used by HR departments to organize courses that focus on teaching and developing their staff's skills and keeping data of their performance and progress.
Trade associations
Regulated industries such as medicine, financial services, engineering, and others of this nature often utilize LMSs for training mandated by legislation, regulation or policy, or specialty training.
Independent trainers
People and entrepreneurs who are skilled or certified in a specific area such as marketing, writing, finance and accounting, languages etc., can use an LMS to offer courses and training for people who are interested in learning from an individual instructor. 
Why Choose a Cloud-Based LMS?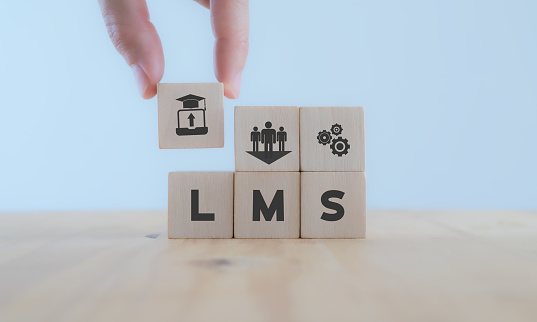 If you have a reliable internet connection, want to access the learning platform whenever you need to, and you're looking for user-friendly solutions to managing training and course content, a cloud-Based (SaaS) LMS is the choice for you. They are appropriate for higher education, staff training in many industries such as restaurants, sales, IT, etc. 
If you are interested in using an LMS for education or training purposes, here are some of their benefits that will definitely help to narrow down your options and make the right decision—cloud-based LMS—as your go-to management tool.
Better security features
Since SaaS LMSs are hosted remotely, its data—information and ideas that are shared within the LMS—is very securely stored. LMS hosting software is highly encrypted and safer to use in comparison to other platforms. Additionally, most LMSs support SSL (Secure Sockets Layer), which encrypts the traffic within the LMS and makes it available only for the webpage and the logged-in users.
User friendly 
Cloud-based LMSs are one of the most straightforward software to use, as they are designed to appeal to various users and are often customized depending on the company or set of users. They have a user-friendly interface, they are easy to navigate, dashboards are personalized, and they are also quite appealing to the eye. 
Streamlined training
Another good thing about cloud-based learning management systems is that the training program is automated and streamlined in such a way that it includes every material in each step of the training. The LMS facilitates each step of the training process, from the registration on the platform to course delivery, assignments, rewards or progress reports of course completion. Through this system, both trainers and trainees have easy access to all types of training materials, whenever and wherever they need them.
Easy to set up
When you choose cloud-based LMSs, you can say goodbye to time-consuming installation processes that are associated with on-premise LMSs. An LMS that is hosted on the cloud is easy to set up; all you need is to create an account and then log into the web portal in order to have access to the platform. They are also available to use and set up in various types of devices; all you need is a stable internet connection.
Cost-effective
A cloud-based LMS will typically offer monthly or yearly subscription packages. The prices are very affordable and often include discounts if you opt for a longer subscription and plans that are designed for a greater number of users. Through the multiple types of subscription options that they offer, you can choose whichever fits your or your company's needs best, without having to spend excessive amounts of money on a version whose features you don't entirely need. Moreover, subscription costs include maintenance and support, so you don't have to worry about paying extra bucks for upkeep.
Mobile integration
With many of us always on the go, we don't often have the time and space to log into a desktop PC or laptop in order to access an LMS. We use mobile devices much more frequently, which is another reason why cloud-based LMSs are a convenient way to manage your training and learning. 
The myriad of opportunities for learning and training has allowed us to opt for solutions that are fast, effective, convenient, and affordable. A Saas LMS checks all these boxes; it is a system that can be used in various contexts, it will definitely speed up many unnecessary long processes and facilitate learning, training, and evaluation.