Nowadays, people not only pay attention to the food they're eating at a restaurant but the whole dining experience. People constantly look for different frictionless, healthy, and high-quality food alongside with other demands that are shaping some of the most popular restaurant industry trends.
It is surely not easy to be part of an industry that is experiencing so many changes in the way they are accustomed to serving. That because many traditional serving roles are coming to an end and new, innovative options are taking over to facilitate our food choices, and in the other hand, to make restaurant owners switch their practices with a blink of an eye.
Here are the latest restaurant trends in the restaurant industry to keep an eye on.
1. Plant-based entrees
In an article of the magazine's special edition The World in 2019, The Economist's correspondent John Parker declared 2019 the "year of the Vegan". Like so, offering vegan meals is now a booming trend. Take it from McDonald's who have started selling McVegan burgers, or from giant food firms that have been selling meat products for years but are now creating vegan lines of their own.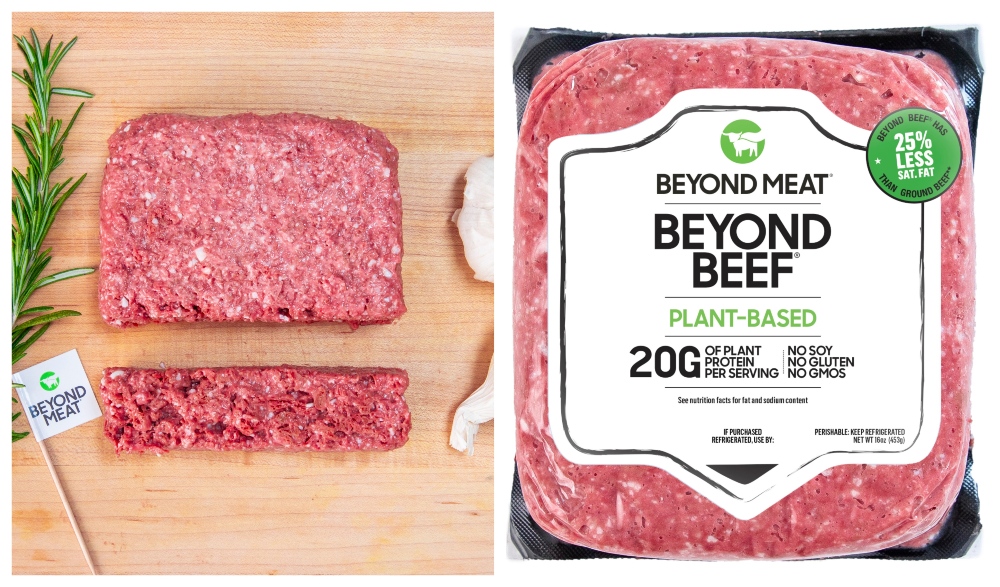 At the same time, vegan brands are making meat substitutes that look and taste like meat. This is why BEYOND MEAT, a meat substitute product, was one of the best performing public offerings of last year, and their sales doubled up in 2019, expanding in Europe as well. Plant-based entrees are gaining momentum, and vegans being a minority is foreseen to change very soon.
2. Food delivery
The time-crunched lifestyle of the overall consumers has restaurants race to meet the delivery demand. Delivered food has become the key, basic offering, and a great advantage of the restaurant industry. This major craving for delivery has made apps like UberEats and Doordash bloom into their role, with Eats generating $536 million in revenue for Uber only in the first quarter of 2019. The demand for food delivery is growing fast, and huge companies like Starbucks, McDonald's, and The Cheese factory have already joined the chain of UberEats App. Restauranteurs are considering food delivery as a crucial factor for companies' sales growth.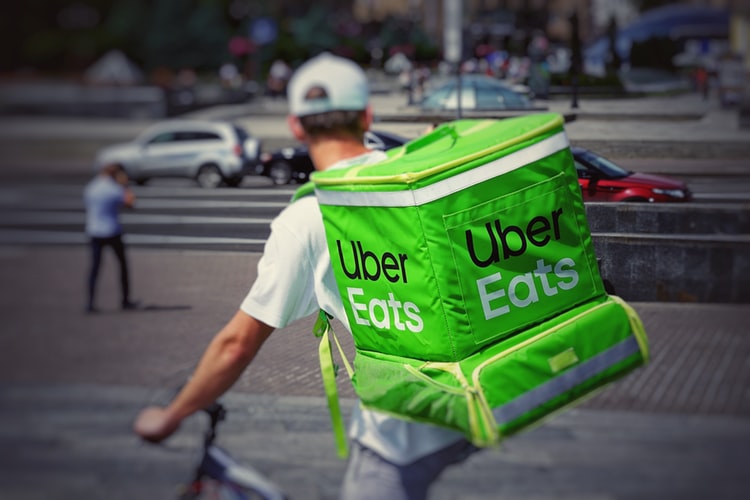 3. Eating In Is the New Going Out – The Hygge Trend
More and more people are making their homes and workplaces their ideal spots of eating, as it has originally been. The largest American market research company, the NPD Group, has found that people are choosing to stay home rather than going out to eat. The reasons are various; some want to keep up with their favorite shows on Netflix while they eat, for some eating in is more practical because they work from home, and some like to avoid crowds by finding comfort and shelter in their own homes. The thing all these reasons have in common is the coziness in one's home, and as it turns out, there such a notion for it and it is called hygge (from Danish pronounced "hue-guh").
For such people, there is now an entire industry growing into the name of ghost restaurants (also called cloud restaurants) to cook food for people to enjoy at the comfort of their homes.  Cloud or ghost restaurants are restaurant kitchens staffed to prepare and deliver food, either for existing brick-and-mortar restaurants wishing to move their delivery operations offsite or for delivery-only restaurants with no walk-in or dining room service. As such, UberEats already has 1,600 virtual restaurants around the world.
"The future of dining is in the comfort of our own homes." – Helene Henderson, cookbook author, chef, and owner of Malibu Farm
4. Casual Restaurants
Fast-casual restaurants differ from fast-food restaurants. That because fast-casual restaurants may include more customizable healthy options rather than fast food places.
Fast-casual chains are experiencing a growing share of the restaurant landscape by offering enhanced quality food with valuable and affordable prices. There is a current customer need to skip dress codes and fancy appearances, and simply stop by for quickly served food choices. The time-preoccupied consumers, appreciate the efficiency of fast casual restaurants, which offer counter services that give patrons more control over their experience from start to finish.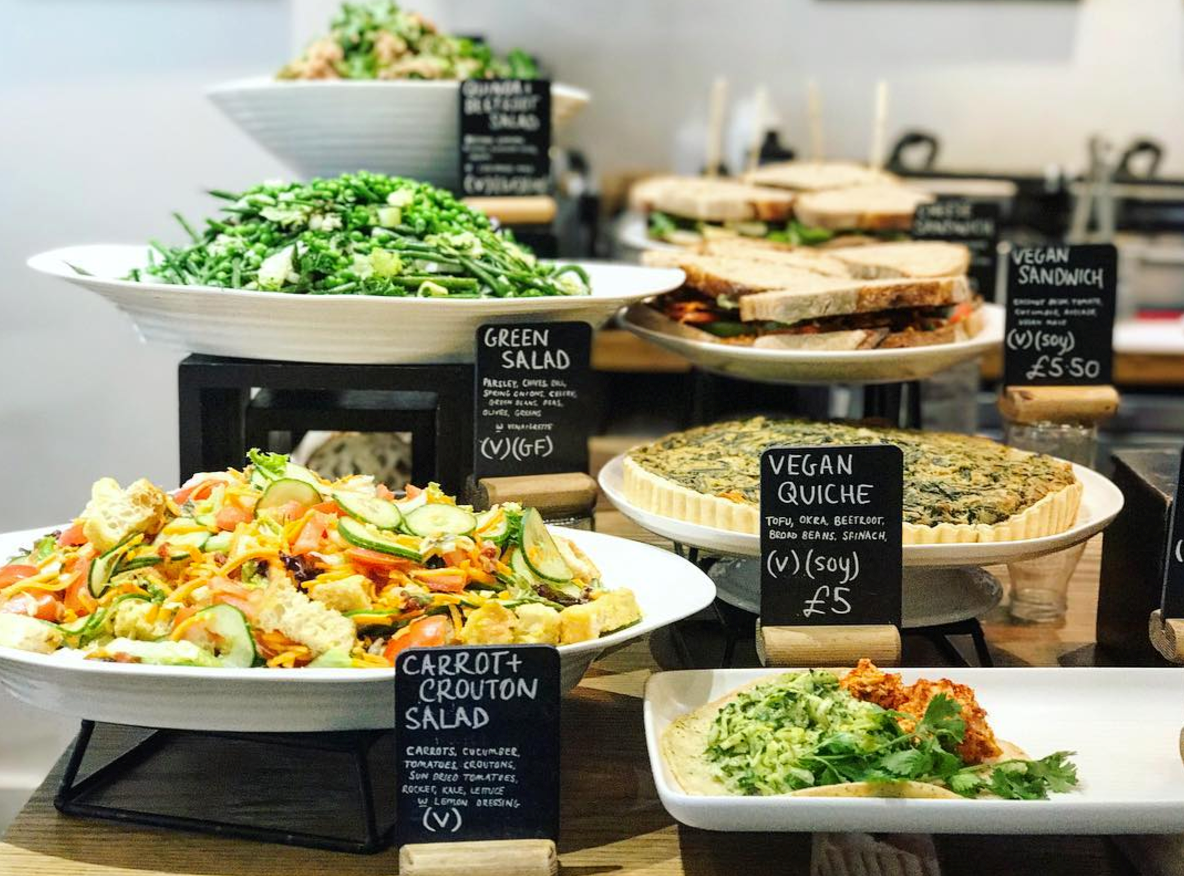 5. Sourcing Transparency
Transparency is a new component in the menus of the restaurant industry. It has made its way onto the nutrition label, ingredient list, and marketing claims because customers expect to see what's inside the food they're purchasing. Companies and restaurants are being held accountable to act with transparency and meet modern consumer's demands. These customers want to know everything that relates to your food chain, how you incorporate sustainability, and how you treat your employees as well. Technology means of information nowadays are satisfying consumers' desire for more information, as they can trace the exact origins of an ingredient from the time of its sourcing to its consumption. That's why radical transparency should be your lucky charm towards the success of your restaurant, as it surely is a top one on the list of restaurant trends for 2019.
6. Restaurant Technology Shift
Companies and restaurants are doing their best to adapt to the demand for innovation in the industry. Tech-takeover has just begun, and we can notice the shift from the way we conduct our payments, reserve our tables, stock our food and food delivery. There are many new digital solutions which are proving to make restaurants run faster, easier, and gain more profit. The most highlighted items recently are:
Food kiosks
Table management systems
Scheduling software
Digital inventory tracking
Bluetooth/Wireless temperature sensors
Virtual reality onboarding
Augmented reality
What they all have in common is that they provide the consumer with time management and control over their food. 95% of restaurateurs agree that restaurant technology improves their business efficiency, whereas 73% of diners agree that restaurant technology improves their guest experience. And based on predictions for the upcoming years, technology is here to stay.
7. Volatile Labor Market
With the turnover rate in the restaurant industry being over 73%, no wonder employees are asking for more rights and are getting serious about their requirements. Working in a fast-paced industry, restaurant employees have been long left with little to no benefits, and now in 2019, it is expected that they ask for better workplace culture and development opportunities.
Employee training is considered to be one of the main areas of investment in order to fight this employee turnover. From high-profile restaurant empires to small-town dining establishments, training programs are a trend, as restaurants have seen that retaining their workers is much more profitable rather than investing in new ones.
8. Experiential Dining
Considering the current trend of eating at home we mentioned earlier, restaurants need to make dining experiences more unique for diners. An Eventbride survey found that three in four people are willing to pay more for a unique dining experience whereas half would pay more for the exact same menu if they had the opportunity to interact and talk to the chef.
That is why one of this year's highlights are table experiences with the chef offering customers a closer look at the food preparation. Moreover, multi-sensory dining is also a big trend. Multi-sensory dining is a style created by some of the world's most famous chefs who are trying to put context into their food recipes. What makes this style different from other traditional culinary perspectives, is that it incorporates art and high-quality visual elements to the dining experience.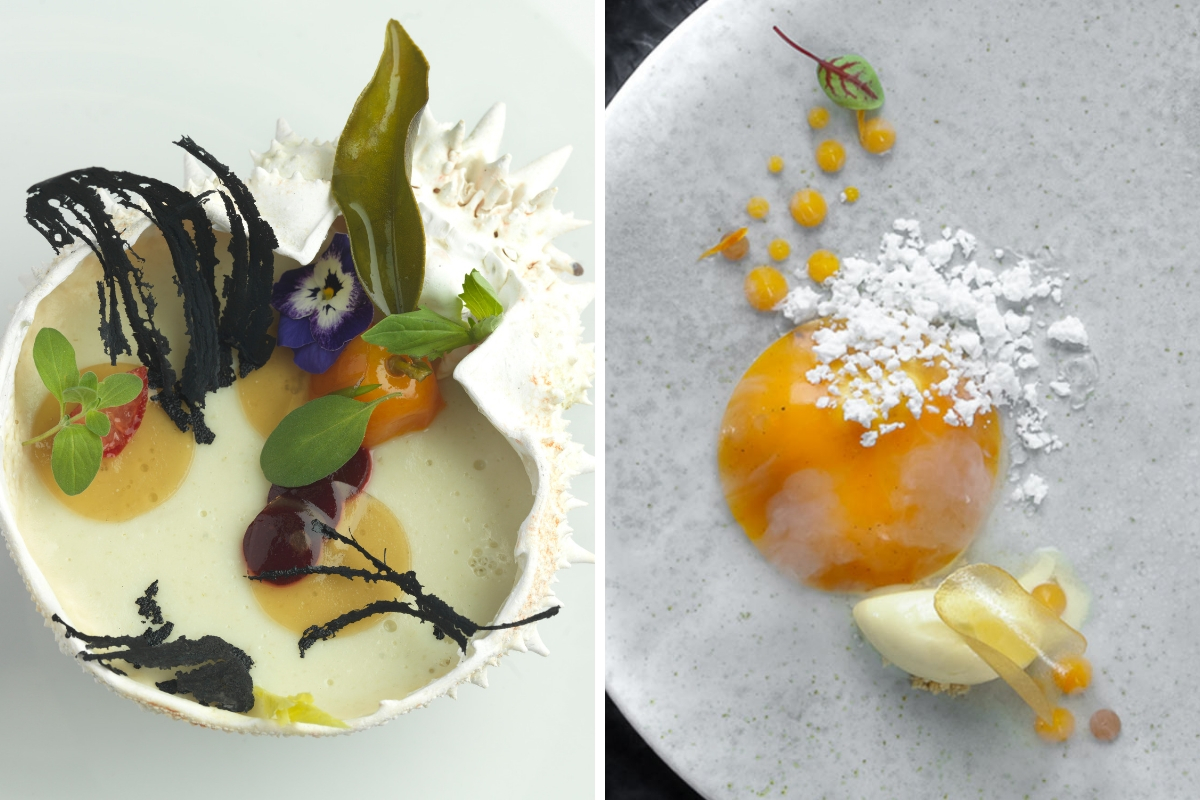 9. More Drinks Go Nitro
Nitrogen gas is already used in varieties of beer like porters and stouts. It creates small bubbles in the coffee and gives the drink a thick and creamy texture. The nitrogen also forms a dense head that is similar to the head of a beer. Since nitrogen doesn't dissolve in water until it is pressurized, it forms very small bubbles which do not change the taste of the coffee but do affect the texture, and the texture is what makes it so unique and appealing. Except for changing the texture of the drink, nitrogen also helps reduce some of the bitterness and acidity of the coffee, which, coffee lovers may not like, but non-coffee consumers seem to love.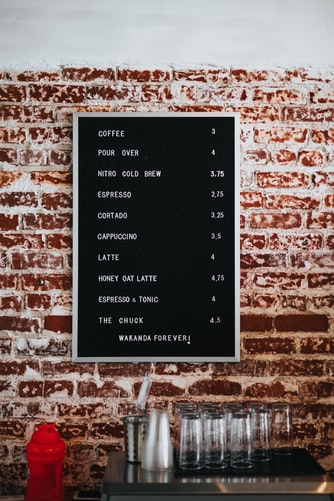 10. Value-oriented consumers
Sustainability seems to be the general term that has been used to identify an ongoing trend in all industries. And the restaurant industry does not have immunity on the impact of this trend either. Millennials and Gen Z are determining the way companies, and businesses function by reflecting their demand for more values in the product they purchase. Some restaurants, driven by this demand, are partnering with local farms and are creating custom farming relationships where chefs have input into which seeds they want to be planted and what plants should be cultivated, to shape their menu development. And not only that, changes are also being noted in the way restaurants treat their employees or in their environmental-friendly practices.
"A lot of customers today want to know what businesses are doing to become more environmentally conscious," said Laura Abshire, the National Restaurant Association's director of sustainability policy and government affairs. "Customers want to patronize businesses and go to restaurants that align with their values. Restaurant operators are noticing that trend and trying to move in the direction of where the consumers are. Additionally, restaurants are also moving in these directions for the benefits these practices can bring to their communities."
We know that it's not easy to adapt to all of these trends in your restaurant culture, considering how fast they change. However, keeping up with them and making a few adjustments once in a while could improve your employees' efficiency!